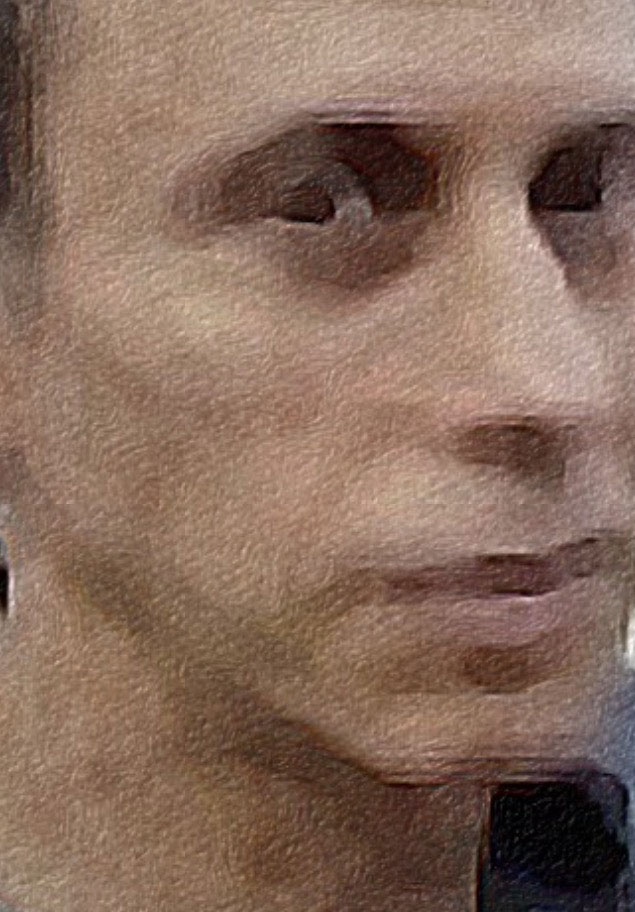 October 2014 issue of Szombat, Budapest, Hungary
…
– Let's speak of your most recent work, The School of No Media…
– "Substance is what remains when everything you can think of has gone." — Eli Siegel.
As if we everyone were afraid of silence and needed to flee from nothingness (or death), our lives are surrounded by much noise.
I have taught video production at the university level for more than 30 years, but when I came back from the hospital,  I noticed that a key element in my teaching was to compel the audience to watch the screen – and nothing else – through the use of particular techniques, i.e., the importance of working with colors, lighting and movement. It was as if I were teaching particular tricks on how to wiggle strings in front of cats.
The questions remain what should we be doing, what should we learn and teach.
What is vital to me is not what I know but more importantly what I don't know. What we don't know is millions of times larger, yet universities teach what we know. I would prefer that students become aware (like Socrates) that we know very little.
We can only learn something out of discomfort. We are looking at life as if through binoculars, and everything is so close as if we were all blind. Of course this is not only about the visible world but applicable to every field.
Strength appears when we are at our weakest and that's where we should all meet. Much of my work goes after blind spots. Only what deeply disturbs me interests me – and beauty is part of that.
Photographers and image-makers treasure the moments they capture, filmmakers treasure the movements they capture; both create forms of fetishism that recall the infamous golden calf worship. As life escapes through our fingers, the spectacle reigns. Our stories have made us picture-perfect like wedding photographs. Rimbaud wrote that "life is elsewhere."
What interests me is what I don't know, that's what I would like to teach and that's the direction of The School of No Media.
---
…
– Beszéljünk aktuális munkádról: a "School of No Media"-ról…
– "A dolgok lényege az, ami akkor marad, amikor már minden néven nevezhetőt elvettünk."(Eli Siegel)
Az életben, főleg mai életünkben sok a zaj, mintha mindenki a csendtől félne, mintha a semmitől (vagy a haláltól) próbálna megszökni.
Több mint 30 évig egyetemen tanítottam a videózást, de amikor visszajöttem a kórházból és megint elkezdtem tanítani, észrevettem, hogy a lényeg a tanításomban az volt, hogy az emberek nézik a videót (és semmi más), és hogy vannak technikai trükkök, pl. hogy kell a színeket, a világítást és a mozgást átdolgozni. Úgy tűnt, mintha azt oktatnám, hogyan kell macskával játszani egy kis spárga segítségével. Az a kérdés, hogy mit kell csinálnunk, mit kéne tanulnunk és tanítanunk.
A lényeg számomra, nem az, hogy mit tudok, inkább hogy mit nem tudok. Milliószor több az, amit nem tudunk, és a legtöbb egyetemen azt tanítják, amit tudnak. Fontosabbnak találnám, ha a diákok tudhatnák (mint Szókratész), hogy nem tudnak sokat. Csak amikor kényelmetlenül érzi magát az ember, akkor van lehetősége valamit tanulnia. Mintha távcsövön keresztül látnánk az életet, és mindent olyan közelről nézünk, mintha vakok lennénk. Ez persze nemcsak a látásra, de minden fogalomra alkalmazható. Az erő onnan jön, ahol gyenge az ember, azzal kellene nekünk találkoznunk. A munkámba sokszor a "vakfoltok" után megyek. Csak ami igazán zavar, az érdekel – a szépség is ide tartozik.
A fényképész vagy a művész gyakran egy percért vagy pillanatért dolgozik. Egy video / film megmutatja egy ember mozgását, de mindkettő egyfajta fetisizmus. Nincs messze a bálványimádástól.
Az élet az ujjainkon át elmegy. A látvány itt van. Már csak esküvői képek, mese, emberek vagyunk. De ahogy Rimbaud írta: "…az élet máshol van."
Az érdekel, amit nem tudok, és azt szeretném tanítani. Ilyen irányba megy a School of No Media.